Be the best version of Y-O-U.
Part of our mission at AsherKate is to create opportunities for other women who have a passion for fashion and a desire to be successful on their own terms. We also know deeply that were stronger together.

We're looking for fun, fashionable and focused women who want to be a part of the AsherKate story. As an AsherKate Independent Stylist, you'll earn up to 25% commission on everything you sell – and you'll have a total blast doing it!
We're currently selecting motivated & hard-working applicants to join our mission of doing more with fashion - more financial opportunity, more focus on a greater purpose, more fun and flexibility. Your hard work, vision, feedback and ideas are always valued and encouraged here.
Get paid to run your own online social-selling boutique with AsherKate. As an AK Stylist, you have access to over 900 styles and over 100 different brands of affordable clothing + accessories to offer your network.
Our Stylists sell on social media or in-person using their unique link and our suite of selling tools. All orders are shipped directly to customers from our warehouse and studio in Katy,Texas.
We handle processing orders, collecting tax, credit card processing fees, packaging, returns, tracking + fulfillment so that you can focus on the part you love - sharing fashion in a fun and authentic way with your circle of friends.
• New collection launches every other Thursday
• Large selection of Graphic Tees, made in-house
• Exclusive Pre-Order opportunities that customers love
• Advance notice of sales, promotions + special offers
• Only $6.95 flat rate shipping or FREE on orders over $75
WE DONATE 5% OF EVERY PURCHASE
to Featured Causes that impact women, children and communities. Our Stylists help choose who we support each quarter. Learn more about our AKtion Program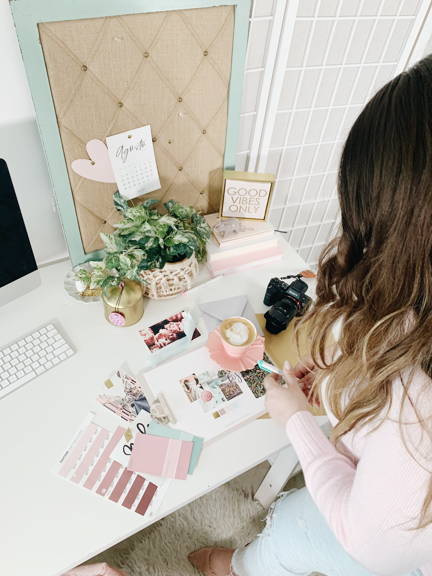 96% of Stylist Sales come from selling via Social Media.
We provide lifestyle images, promo graphics, social-selling training + more to help you grow a true online-focused business.
Easy and effective tools to offer customers a full-service experience without being overwhelmed by too many steps or buttons - sometimes simple is better. Run your business in whatever way works best for you.
• Unique link/URL you make commission on every order placed using your link
• Send invoices to your customers from the website in less than 30 seconds for them to check out directly on our site. (perfect for comment-selling on social media!)
• Stylist Back Office to view your sales, team, commission payouts, updates & info
• Image Library + Fit Videos to share consistent fresh content with your network
• Community of like-minded Stylists to share ideas, get inspired and meet new friends
• Training documents, videos and guidebook to help you navigate your new business
Sell online. Sell in-person. Sell from the sky. Sell from the beach. Your business can go anywhere you do.
Stylist
Earn 20% of all retail sales
Earn 3% of sales made by the Stylists you sponsor
30% discount on personal purchases

Senior Stylist
Earn 25% of all retail sales
Earn 5% of sales made by the Stylists you sponsor
35% discount on personal purchases

• Achieve $2,500 in Sales + 6 Sponsored Stylists to promote to Senior Stylist

• Quarterly Sales Minimum of $100
• Monthly Bonus and Incentive Opportunities
• Commissions paid every other Friday via Paypal
(
must have a Paypal account to receive commissions
)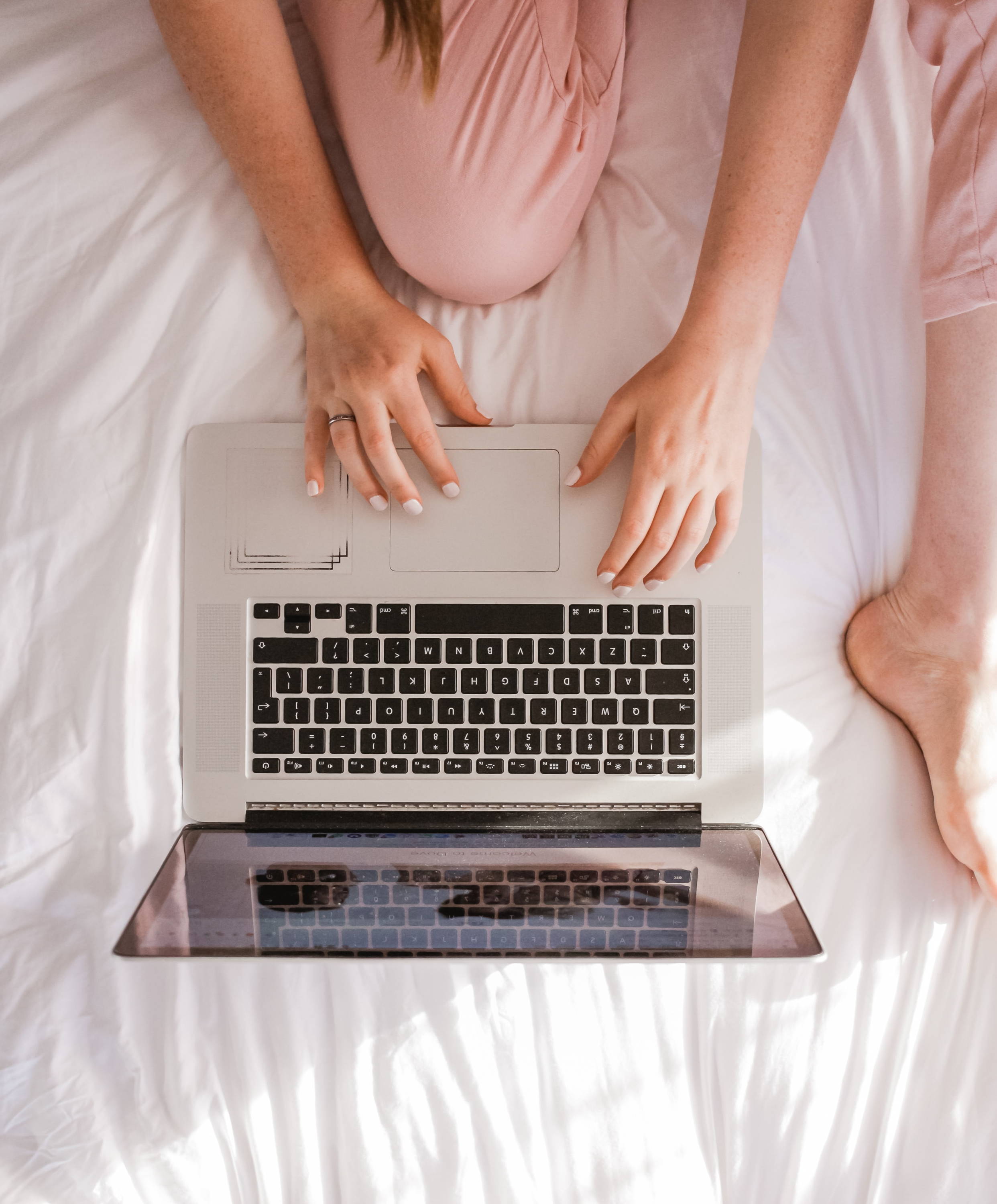 FOR A LIMITED TIME, YOUR FIRST 30 DAYS ARE FREE.
$9.95/month thereafter, cancel anytime.
Stylists pay $9.95 monthly dues to be a member of the Stylist Program and have access to our suite of tools, marketing assets, technology and wholesale pricing. There are no additional costs to be a Stylist.
We process commission payments + debit dues via Paypal. A PayPal account under your name and email address is required to be a Stylist.
• No start-up fees
• No inventory to purchase
• No starter kit to buy
Frequently Asked Questions
How long will it take to hear back from you?
We personally review and verify each application as spots open up so please allow up to one week to hear back from us. If it's been longer than 7 business days and you want to check on the status of your application please email us at support@asherkate.com.
How does the free trial work?
Our free trial for 30 days is a way for you to get a feel for the program and decide if it's the right fit for you. When you receive an email to accept the role, it will include a link to set up your recurring dues agreement with Paypal. You're required to set this up to activate your account however your dues of $9.95 per month will not be charged until 30 days later. You can cancel your agreement (in Paypal or via your Stylist Panel) before the 30 days is up and you will not be charged.
How many Stylists do you currently have?
It's a great time to join AsherKate from the ground up! We have less than 500 active Stylists across the US. We're proud to be active in nearly all 50 states and are adding more all the time. We are currently accepting new Stylists in the United States only. You must be 18 years of age or older to be a Stylist.
Do I have to purchase a kit or inventory to be an AsherKate Stylist?
Nope! We're building a social selling opportunity fueled by grit, creativity and your own desire to succeed. Purchasing product or a kit is not necessary to be successful here. In fact, we provide lots of product videos, detailed information and graphics to help you sell virtually. We charge monthly Stylist dues of $9.95 which includes access to your back office, wholesale discount, custom link and invoicing feature.
I don't have a lot of experience in fashion, is this for me?
AsherKate is a place for all women to shine. Fashion experience is not required to be successful here. Your authenticity, positive attitude, determination and desire to help others are the most important things you can bring to your role as a Stylist. You can learn everything else along your journey - we've got you covered.
How often do you launch new product?
New collections launch on our website twice a month. We're consistently updating our product selections and bringing in new product and brands so that you always have something fresh to share with your network. Each collection launch typically includes 20-40 new styles, each in multiple colors or options.
How long is the commitment?
You can cancel your Stylist role at any time by following the instructions in your dashboard or by emailing support.Your commitment is only monthly, however we do recommend that you give yourself 6-12 months to fully recognize the fruits of your labor. Building a successful business takes time and we'll be by your side every step of the way as your grow in your role.
Do I have to recruit or build a team as a Stylist?
You do not need to recruit or have a team to a Stylist. Our goal is to help female entrepreneurs pursue their passion in the fashion industry and build their own businesses. We're focused on supporting Stylists who want to be successful selling product and growing their brand.
For those who ARE looking to serve as a leader in our community and build a team, we do offer a leadership path and additional commissions in the role of Senior Stylist. Leadership is an honor and a responsibility. Leadership at AsherKate is not the right fit for those looking to simply recruit and not sell, or recruit and not mentor their team. Our leaders are an important part of our growth.
We're thrilled that you're interested in joining our small circle of Independent Stylists!
Please complete the information below to apply as a Stylist in your area.
If you're selected, you'll hear from us within 3-6 business days with and invite and instructions to complete the set-up process.