Kind People are our Kind of People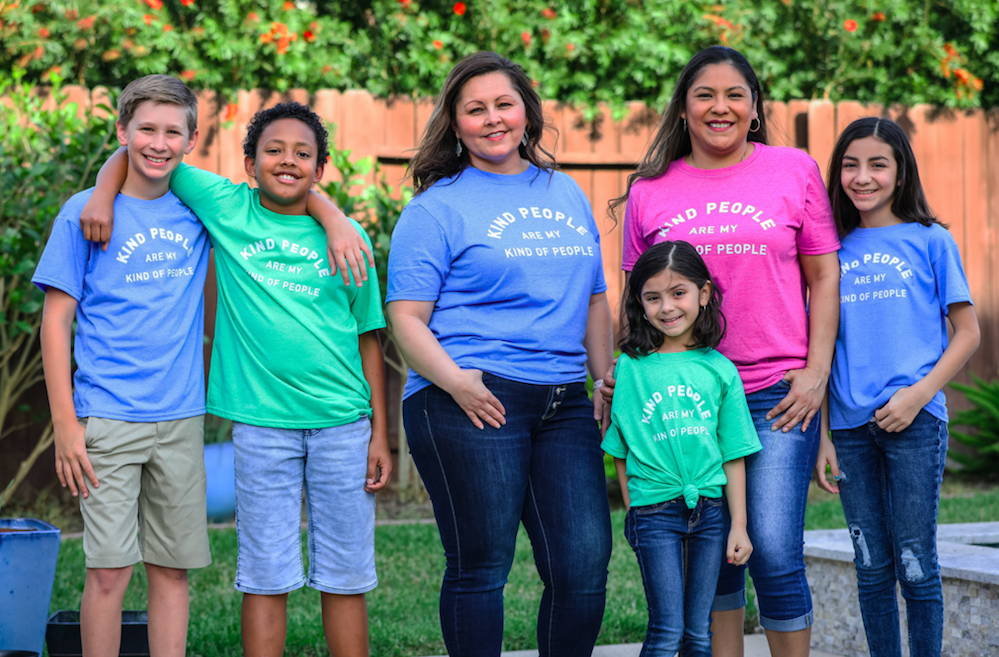 We're thrilled to partner with our Independent Stylists to create the Kind People Tee. All proceeds from the sale of this tee will directly benefit COVID-19 support efforts in the towns and communities where we live.
When you purchases a tee, proceeds will be donated to fund projects initiated by our Stylists in their cities and by our Houston, Tx based corporate team. See below for a few of the awesome initiatives our Stylists are planning. If you don't currently work with a Stylist, proceeds from your purchase will be used to provide medical safety supplies to hospitals, clinics and nursing homes in the Greater Houston area.
Our Kind People tees are unisex 35%/65% Cotton/Poly blend. They're available in Youth, Adult and Plus sizes.
YOUTH $19 | SM-XL $19 | 2X-3X $23
A FEW OF THE ORGANIZATIONS WE'RE HELPING
"I will be donating my proceeds to CCHF. Cape Cod Healthcare Foundation. Specifically their COVID-19 fundraiser"
- CariAnn L.
"My proceeds are going to Ventura County community foundation was set up to support families in need, food, pet, etc."
- Vanessa Z.
"Proceeds will be given to Maker Nexus - a Bay Area local company that is 3-D printing and assembling face shields to be donated to Bay Area hospitals. "
- Hollie C.
"My customers and I will be working with the Salvation Army to adopt families by putting together boxes of food/cleaning supplies."
- Nina L.
"I plan to support a local shelter program called Sharing Life. They help feed lots of our homeless students in Mesquite ISD. "
- Julia G.
" I would like to use this to help the local hospital in Jonesboro that is now taking in tornado victims on top of dealing with COVID-19"
- Christy P.
"All of my proceeds will be donated to Our local foodbank, HACAP, is still giving our lunches and meals to those in need during this pandemic."
- Melissa M.
"Proceeds from my sales will be donated to a group of nurses, pregnancy advocates or the genesis center in Kaufman."
- Macie T..
"Proceeds will be given to Maker Nexus - a Bay Area local company that is 3-D printing and assembling face shields to be donated to Bay Area hospitals. "
- Hollie C.
"I want to treat the overnight crew (the ones stocking shelves and sanitizing the store) at a local neighborhood market to a spaghetti dinner to lift their spirits and show how much they're appreciated"
- Logan S.
"I will donate all funds to KEEN New York's "KEEN Cares" campaign to raise money for families affected by disability who are especially struggling economically due to COVID-19"
- Amanda F.
"My funds will be donated to Erlangers Children's Hospital in Chattanooga Tn for their help in fighting this virus!. "
- Lori S.
"I plan to donate to the Washington Community Circle Food Pantry. The pantry provides food to Low-Income Families and provide funds in order to staff and house a food pantry open 4 days a week "
- Jackie C.
"My customers will help me choose to donate to one or more of these charities: Grace Community Food Pantry, Alpha Women's Center, First Step Homeless Shelter or Flagler Humane Society. ."
- Antonia S.
"I plan to donate to our local Marjoree Mason Center, an amazing resource and shelter for women and children in my community who are fleeing domestic abuse during this crisis. "
- Lisa B.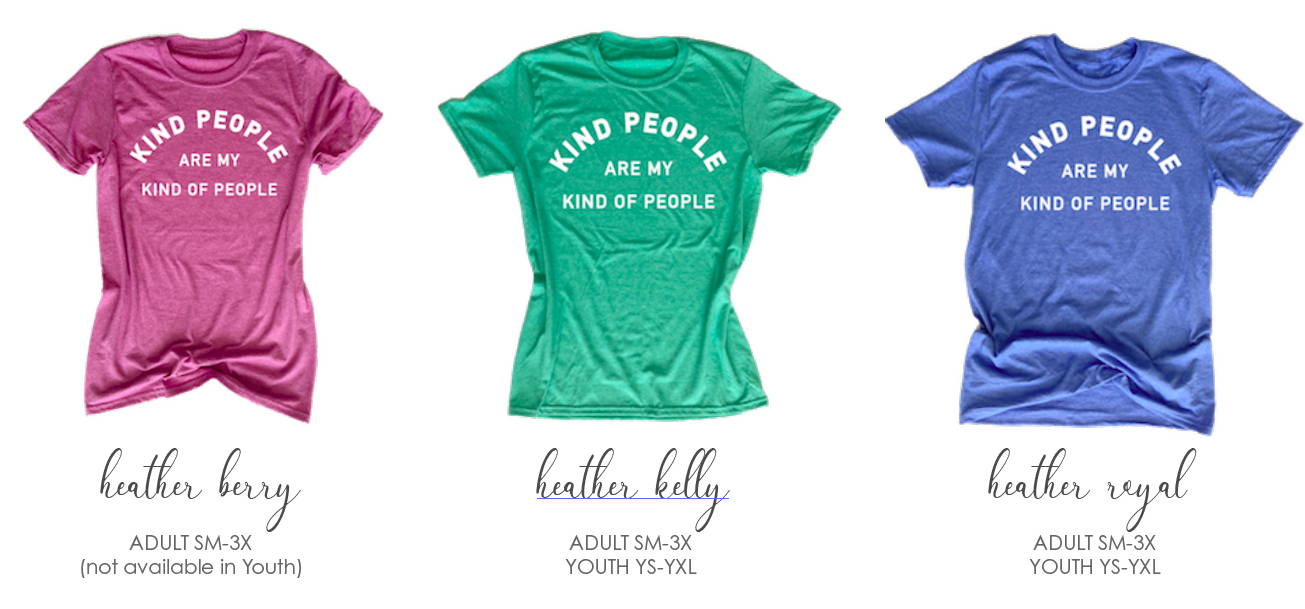 Kindness Tees will be shipped via USPS within 5 business days from our warehouse in Katy, TX.
We're committed to using fashion as a vehicle for our greater purpose - helping others.
Join our journey of passion, purpose and pretty things as a member of our
INSIDER'S CIRCLE
. It's
free to join
and you'll be the first to know about our projects, new collections, sales, special offers and more.
You'll also get 10% OFF YOUR NEXT PURCHASE as a member of our INSIDER'S CIRCLE (excludes fundraiser/sale items) and a special Birthday offer.