"There has to be a better way." 
 Like many who have come before us, our story was born from the idea that, despite what traditional commerce tells us, there was a way to do things better. A way to use fashion as a platform to achieve more without sacrificing things that were important to us. A belief that if we did things right and remained focused on what was important to us that we'd find a balance of success and fulfillment. 
Was it scary? For sure!  Did we worry that if we didn't do it like the 'other guys' we'd fail in record time? Every day!  Had we considered that maybe there weren't enough of us out there who shared our need for something better? We certainly did!  But we did it anyway. We are fearlessly committed to building something amazing.
We've created a company that aims to offer affordable clothing + accessories that make people of all ages & sizes feel incredible. 
We've opened up an opportunity that gives like-minded women a chance to create their own journey on their own terms without the pressure traditionally associated with direct selling. 
We've made it our mission to give back to others because filling our wallets isn't as important as filling our hearts. 
This is AsherKate. We are rooted in passion, purpose and pretty things. We are taking a big leap and joining in community with our soul sisters to change the way eCommerce is done - because we believe there is a better way, and we believe in YOU. .
> Founded in October 2018
> Located in Katy,Texas - a suburb of Houston 
> We offer 35+ different brands of clothing + accessories 
> We donate 5% of every sale to featured causes that impact women, children & communities everywhere
Located at:
2125 Katy Fort Bend Rd.
Suite 201
Katy, Texas 77493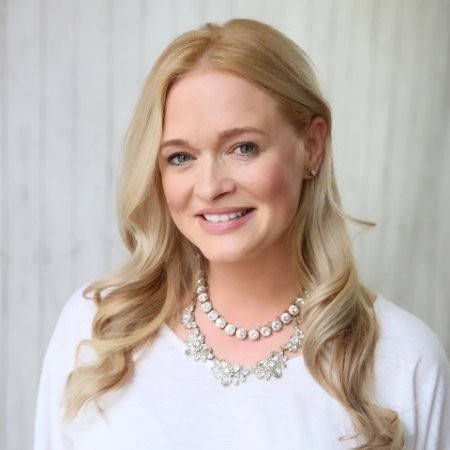 In over 23 years in the retail & fashion industry, Gina has owned and operated successful boutiques and worked in corporate leadership for national direct sales companies and fashion brands. She's a wife, mom of 2 boys, dreamer, serial brainstormer and a firm believer that balance & success mean different things to different people and defining what that is to you is half the battle. 

Learn more about her personal journey here.
In addition to running all operations of AsherKate and our corporate team, Gina's primary focus is the Stylist Program and creating a unique opportunity for all women who share her love of entrepreneurship and following your dreams. 
She loves to connect with our Stylist community and can be reached anytime at gina@asherkate.com.  

Our Stylists are family. They're a tribe of like-minded women who identify with our goal to create a business based on passion, purpose and pretty things. They care about others and recognize the impact they can make for not only their own journey but those of others. 
 AsherKate Stylists love to make others feel amazing! Whether that's through offering products that make someone smile when they look in the mirror or by opening up our community to other women who are looking for something more - they are here because they get it. They understand what we're trying to build and why we firmly believe that with enough people in our tribe who believe in what we do, we can make a real difference for ourselves and others. 
As a Stylist, you'll earn commission on everything you sell through our website, in-person, by sending invoices or on social media. You'll enjoy being lifted up and celebrated by women who accept you just as you are and who recognize that success comes in all forms and all wins are special!You'll learn. You'll grow. You'll meet adversity and you'll be challenged. You'll have highs and you'll have lows. It won't always be easy, but it will be worth it. We're here for you and beside you.

We're growing AsherKate in an intentional way and know that along with our Stylists, we have great responsibility to leave a legacy for those that come after us. 
We feel that our success is more than just setting an example - it's affirmation that we were able to create a space where one didn't exist before. That we're able to prove to ourselves and to others there is a better way to do business; and that people working together with the right focus can affect change in an impactful way. 
 As one of our Founding Stylists, you're in a unique position to leave a legacy and we want you to know how important that is to all of the people you will touch along your journey.AsherKate aims to create a legacy for women to feel welcomed, inspired, empowered and accomplished.
Offer a way for all women to succeed that is only limited by how hard they are willing to work. Where financial or social circumstances do not hinder success. 
Provide a place of learning and encouragement that includes not only business training but personal development opportunities that nurture both mind and soul. 
 Prove through our actions that together we created a business model of success that is flexible, authentic, ethical, positive and financially rewarding for all who join our journey. 
Grow AsherKate to a level where we have the collective power to source and manufacture product that is created by women near and far. We will lift up other women businesses and champion their success along with ours. 
Increase the volume of our donations and our volunteer hours so that we are touching women, children and communities in every corner. Together we will grow an army of purpose.